Creating a strong online presence for your business is crucial, and investing in Search Engine Optimisation (SEO) can help you achieve that. SEO is one of the most critical components of digital marketing. When executed effectively, it can bring a massive traffic boost, improve your search engine rankings, and boost your brand recognition. However, SEO is complex, and businesses can easily fall into pitfalls that hurt their online presence and bottom line. To help you avoid common mistakes in SEO, we compiled a list of 10 mistakes businesses should avoid.
Mistake #1: Ignoring Keyword Research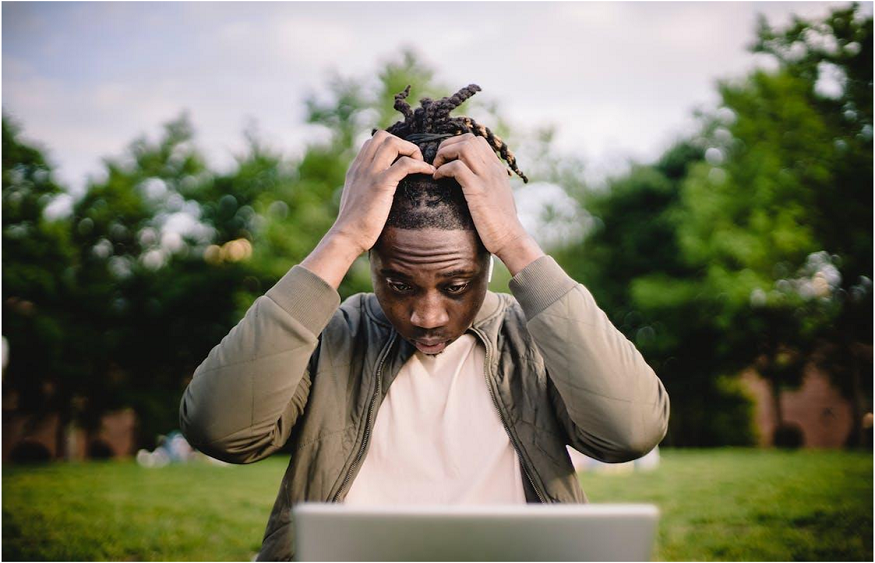 Proper keyword research helps you gain insights into your audience's specific keywords and phrases to search for your products or services. Neglecting this can lead to missed opportunities and ineffective targeting.
Mistake #2: Choosing the Wrong Keywords
While conducting keyword research is crucial, selecting highly competitive keywords can harm your SEO efforts. Focus on long-tail keywords specific to your niche and ensure a balanced and natural use of keywords within your content. Refrain from stuffing your content and meta tags with excessive keywords, hoping to improve your Google search rankings. This outdated technique is no longer effective and can even result in search engine penalties.
Mistake #3: Not Optimising Content for User Intent
One common mistake in SEO is failing to optimise content for user intent. Search engines prioritise delivering relevant and helpful content to users, so aligning your content with what your target audience is looking for is crucial. To rank well in search results, you must prioritise your target audience, understand their search intent, and ensure that your content effectively addresses their needs.
Mistake #4: Ignoring Mobile Optimisation
A mobile-friendly site is crucial, with most searches now done on mobile devices. Optimising for mobile can lead to high traffic and search rankings. Ensure your site is responsive and loads quickly on mobiles. A responsive design ensures that your website adapts to different screen sizes and provides a seamless user experience across all devices.
Mistake #5: Not investing in quality backlinks
Backlinks affect your site's authority and relevance. Google rewards sites with credible and authoritative backlinks with higher rankings in search results. Use this logic to get more high-quality links on your site. When your website has credible and authoritative backlinks from other reputable sites, it signals to search engines that your content is trustworthy and valuable.
Mistake #6: Not Monitoring Analytics and Metrics
Analysing your website's performance makes it easier to understand what's working and what needs improvement. Use tools like Google Analytics to track important metrics and make data-driven decisions.
Mistake #7: Ignoring Local SEO
Optimising for local keywords and building local citations can improve your local search rankings. Google My Business is a free tool to manage your online presence and claim your listing for local search results. When working with local SEO consulting, you can receive valuable guidance and recommendations on optimizing your website for local search and maximizing the benefits of Google My Business.
Mistake #8: Ignoring technical SEO
Improving crawlability, mobile-friendliness, site speed, XML sitemaps, and structured data can help search engine bots crawl and index your site better. Conduct a technical SEO audit to ensure your site is optimised for search engines.
Mistake #9: No High-Converting Landing Pages
High-converting landing pages are essential for improving your website's ranking. To create high-converting landing pages, include a clear call to action and relevant content, and optimise them for mobile devices. Ensure an appealing design that captivates your audience. Remember, search engines favour fresh and up-to-date content, so regularly updating your website with new content is a must.
Mistake #10: Neglecting User Experience
Your website's user experience can make or break your SEO rating. If your website has slow page loading times, complicated navigation, or intrusive pop-ups, you risk losing visitors and damaging your search engine rankings. Make sure your website is easy to navigate, intuitive, and user-friendly to prevent these issues.
Investing in effective SEO can significantly boost your traffic and brand recognition. However, avoiding common SEO mistakes is essential for achieving your desired results. To improve your website's search engine ranking, attract more visitors, and increase online visibility, prioritise your SEO investment. Partnering with an experienced Sydney SEO specialist like Online Consulting can help you create an effective SEO strategy to drive your business forward. Whether you're seeking to enhance your SEO or need advice, contact us today to begin your journey to SEO success.