When the day's hustle winds down and the city's lights begin to twinkle, Chicago comes alive with its vibrant happy hour scene. Whether you're seeking a trendy rooftop escape, a cozy neighborhood bar, or a chic downtown lounge, the Windy City has many options.Join us as we unveil some of Chicago's favorite happy hour locations – where great deals, delectable bites, and a lively atmosphere converge to create the perfect setting for unwinding and connecting with friends.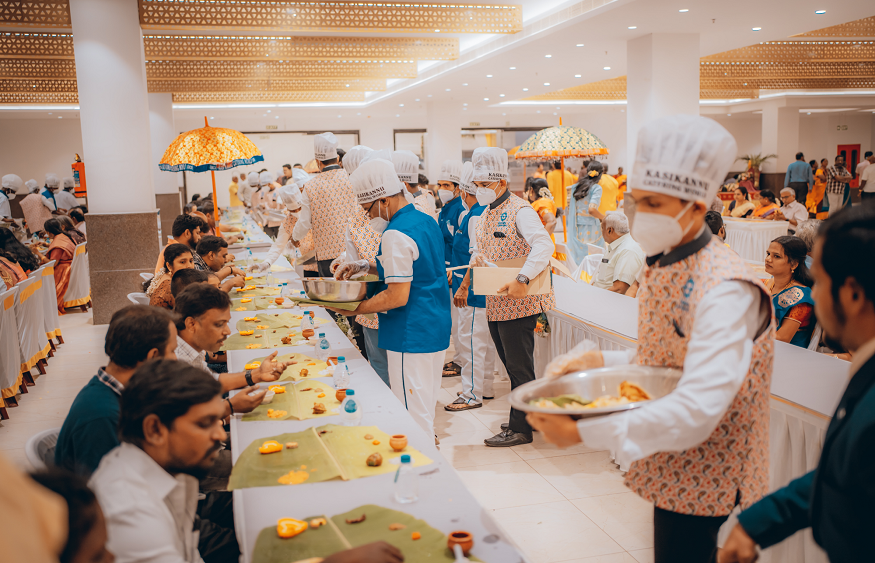 1. Marshall's Landing
Situated in the heart of Chicago's iconic Merchandise Mart, Marshall's Landing offers a happy hour experience as sophisticated as it is inviting. With its modern and chic ambiance, this airy space provides the perfect backdrop for unwinding after a long day. Enjoy a diverse selection of handcrafted cocktails, artisanal beers, and a thoughtfully curated wine list.
The menu features savory and sweet delights, making it an ideal spot for indulging in small plates and delectable bites. Whether you unwind at the bar, lounge on comfortable sofas, or bask in the natural light by the floor-to-ceiling windows, Marshall's Landing is a beloved spot to enjoy the magic of Chicago's happy hour.
2. Cindy's Rooftop
Perched atop the Chicago Athletic Association Hotel, Cindy's Rooftop offers panoramic views of Millennium Park, Lake Michigan, and the city's skyline. This urban oasis is renowned for its creative cocktails, each designed with a unique flair that captures the city's essence. The vibrant rooftop terrace features indoor and outdoor seating, allowing you to savor the breathtaking vistas while enjoying a wide range of drinks, from classic to innovative concoctions. Alongside the libations, indulge in diverse shareable plates that elevate your happy hour experience to new heights.
3. The Violet Hour
Renowned for its artisanal approach to mixology, The Violet Hour is a hidden gem in Chicago's cocktail scene. This upscale lounge offers a serene and intimate ambiance, making it an ideal spot for those seeking a more refined happy hour experience. The menu boasts an array of inventive and meticulously crafted cocktails that change with the seasons, ensuring a fresh and exciting journey with every visit. The dimly lit and artfully decorated space is perfect for those who appreciate the art of cocktail craftsmanship and desire a sophisticated escape from the city's hustle.
4. The Dawson
Nestled in the trendy West Town neighborhood, The Dawson is a laid-back yet stylish establishment that draws crowds for its inventive cocktails and elevated comfort food. During happy hour, patrons can relish various drink specials ranging from craft beers to creative libations. The spacious patio is a sought-after destination during warmer months, providing a welcoming atmosphere for socializing and relaxation.
5. Broken Shaker
A tropical oasis amid the city, Broken Shaker at the Freehand Hotel offers a unique and eclectic happy hour escape. With its whimsical decor and a menu inspired by global flavors, this bar is celebrated for its handcrafted cocktails that incorporate fresh herbs and inventive ingredients. The rooftop bar and lounge exude a vibrant and laid-back vibe, inviting guests to revel in a kaleidoscope of flavors and unwind in a space that transports them to faraway destinations.
These Chicago happy hour locations offer a distinct atmosphere and an array of libations to cater to various tastes. Whether you prefer a chic rooftop setting, an intimate lounge, or a lively neighborhood spot, Chicago's vibrant scene ensures a favorite happy hour hotspot for every palate and preference.