Before starting your trading journey, it is vital that traders pick the correct broker that suits their trading preferences and needs. This is because brokers vary in their products offered, fees, charges, account types and more. With so many brokers available now, traders must do their research before picking one that is suitable for them. You can read a detailed review here about ADSS, a MENA-based brokerage firm that offers CFDs on instruments such as commodities, indices, stocks, cryptocurrencies and more.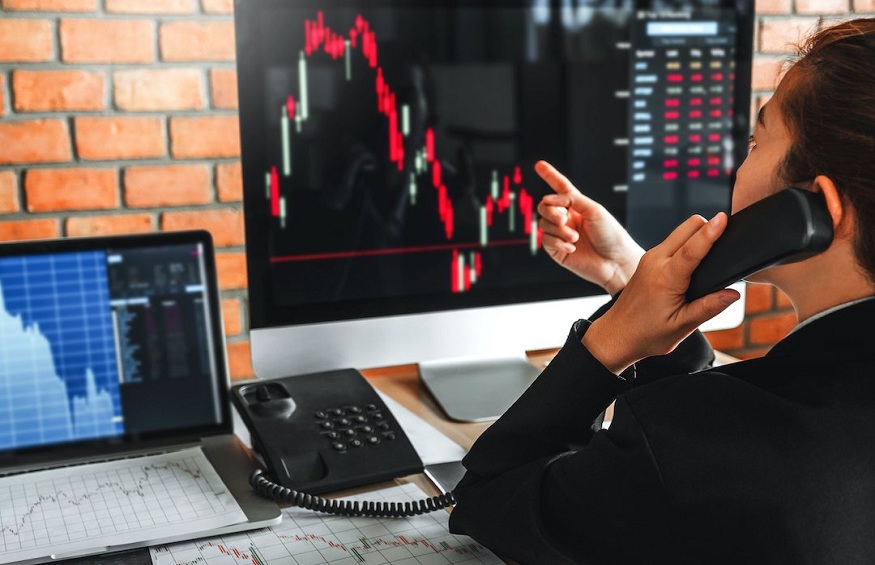 You can also keep reading below to learn more about them.
Products available
There are thousands of assets available through ADSS, which is great for people who are looking to trade with a brokerage firm. These include CFDs on currency pairs, stocks, commodities, indices, and cryptocurrencies, to name a few.
More specifically, when it comes to currencies, there are more than 60 currency pairs. These are made up of major, minor and exotic pairs. ADSS' indices on offer include major and popular ones such as the NASDAQ, the FTSE, the DAZ, and the DIJA, to name a few. Commodity traders will also be happy to know that ADSS offers plenty of opportunities to trade with via its energy resources, metals, and agricultural products such as natural gas, coffee and crude oil, to name a few. Cryptocurrency CFD traders also have the option of trading CFDs on Bitcoin, Ethereum, Litecoin, and more. There are also a wide variety of individual stocks available for traders to use for both speculating and hedging purposes, including shares from GCC companies.
Account types on offer
Traders can open one of three types of live trading accounts with the brokerage firm. They can also sign up and use a demo account. Currently, live accounts that are available for clients include the Classic, Elite and Elite+ tiers.
Classic
The Classic account is considered ADSS' standard account tier. It should be suitable for most retail traders and investors, regardless of their experience and skill levels.
Below are some of the key features that the Classic account provides to clients.
500:1 maximum leverage
Competitive market spreads
24/5 customer support from ADSS specialists and teams
Free access to a wide range of educational and training resources
$100 minimum initial deposit
Elite
For traders who are looking for more additional and advanced features and also those who trade more frequently, they can choose to pick the Elite account tier. This is the second account tier that is offered by ADSS.
Below are a few of the key features that it offers, alongside everything already in the Classic account.
25% lower spreads
$100,000 initial minimum deposit
Multi-base currency
500:1 maximum leverage
Access to +Elite events
Dedicated senior account manager
Elite+
Finally, the Elite+ account tier is the highest account tier of live trading accounts that is offered by ADSS. It covers everything already present in the Elite and Classic accounts, as well as a few additional perks. Here are a few features below:
Ultra-low spreads
$250,000 initial minimum deposit
500:1 maximum leverage
Access to +Elite events
Dedicated senior account manager and sales trader
Multi-base currency
Demo account
For traders who are looking to hone their trading skills and practice more before committing themselves to trading live, they have the option to open a demo account through ADSS. This account is through MT4 allows traders to practice trading CFDs on commodities, shares, indices, currencies and more, and also comes with industry-leading leverage,
Traders can participate in simulated trading with US$50,000 of virtual money, as well as experience live prices and spreads on a wide variety of currency pairs, instruments and markets. The award-winning MT4 demo account is available on mobile, desktop and tablet devices, and the account is completely free for clients to sign up, so long as they have already registered an account with the brokerage firm. ADSS further provides exclusive and free video guides on how to use the trading platform and how to trade well in the financial markets, which is great for beginner traders and those who are wishing to level up their trading skills.
Educational resources
Traders may be pleased to find out that ADSS provides them with a wide range of educational resources and insights. This ranges from a video library on how to trade to in-depth blog articles that teach people how to trade CFDs or interpret certain charts and indicators. ADSS also provides a detailed section guide on how to use its bespoke trading platform, demonstrating how traders can use certain features and navigate its interface. Some of the information also revolves around how to execute trades precisely, how to manage margin utilisation, how to monitor certain positions and more. Moreover, ADSS provides a bilingual glossary page in both Arabic and English, which can assist those who are less familiar with financial and trading terminology.
The brokerage firm additionally has a market analysis section that contains research that is published by its own team of financial specialists. Traders wishing to learn more about how daily market movements and news events may influence their positions in the market can do so by going to ADSS' official website. The section is updated frequently, with insights in both Arabic and English.
Fees and charges
Traders will be happy to know that ADSS does not charge a commission on any trades. That said, there is still a minimum deposit requirement for traders who are looking to open a live trading account. The amount they will need to deposit will depend on the account tier they are looking to open. The lowest account tier, the Classic, starts at $100, with the next level being $100,000 and the highest account level at $250,000. Aside from this, there are no other hidden fees or charges. That said, one thing that traders need to remember is that when transferring funds, traders need to understand that they may be charged fund transfer fees depending on what bank or online wallet they use, but that has nothing to do with the brokerage firm itself.
Bottom line
Overall, ADSS aims to provide investors and traders with a comprehensive and understandable trading environment. This means the brokerage firm includes features and tools such as educational resources, reliable customer support, competitive pricing, and more. By making use of all these features and services, traders are likely to enhance and improve their trading experience, make better-informed decisions, and pursue their trading goals more productively.